In Season
Rentals are from Saturday to Saturday only

Check in Time - 2:00 P.M.

Weekly - $1,900 per 2 person occupancy

12.45% Mass Tax apply

$75 per day for each additional person
over 12 of age

(maximum of 4)

Occupancy refers to adults and children under 12 of age - 4 maximum. Guests over the capacity will not be accommodated.

A deposit of $950 or half the rent (whichever is less) for each whole or part week for each unit reserved is required. The deposit is Non-Refundable unless we receive written notice of cancellation at least 21 days prior to reservation date and the unit is re-rented, in which case deposit will be returned.

The entire balance is payable in cash or Traveler's checks on arrival. No personal check will be accepted for this balance.

Sorry No Pets.
Off Season
Rental can start any day of week
for a minimum of three days
Check in Time - 2:00 P.M.
Weekly - $900
12.45% Mass Tax apply
...
To make reservations please call
508-487-2130
or 781-729-3732.
Marie or Pat will be happy to answer any questions you may have.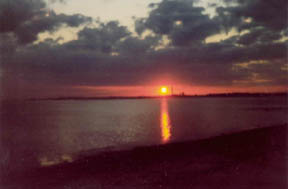 Sunset over Provincetown and Cape Cod Bay.
RESERVATIONS e-mail pcallinan@comcast.net or call (508) 487-2130 or (781) 729-3732
A'Lure'N, 542 Shore Road, P.O. Box 458, North Truro, MA 02652
webmaster: iamprovincetown.com